Why underwater photography?
1 Your friends don't believe your frequent shark/mermaid/otherwise amazing underwater encounters. Pics or it didn't happen!
2 You like bragging on Facebook. On that note, please like my Facebook page.
3 Future generations will be interested in the state of the ocean at the start of the 21st century. Think of yourself as a citizen natural historian.
4 Most people find gung-ho photos of dead fish on a boat offensive and it doesn't do justice to spearfishing. You look like a much more likeable guy if you take those photos underwater.
5 Triggering a camera in the right moment isn't very different from shooting a gun. Photography may end up being a substitute for/form of hunting that you will enjoy just as much.
6 You are a photographer and don't know what to do with yourself when the light is bad mid-day.Underwater photography is usually at its best when topside photography is at its worst.
What to look for in an underwater camera?
1 Availability of a housing – Sounds trivial but don't buy a camera if there isn't a good housing for it! The availability of a third party housing may even be an indication that a given camera is suitable for underwater photography.
2 Big sensor – Water dampens light, which can make for great effects but also blurry photos due to lack of light.
3 Can save raw images – Raw images are to digital cameras what negatives are to film cameras. Raw processing is critical for colour-correction.
4 Wide-angle/fisheye lenses – To get good underwater photos you have to be close to your subject, which requires a very wide field of view if you're doing it right.
5Low shutter lag – Taking pictures with a long delay can be extremely frustrating and is something that most point-and-shoot cameras suffer from.
6Size and weight – A DSLR camera, housing and dome port can easily weigh in excess of 10kg. A bulky setup is less than ideal for air travel and freediving.
7Dynamic range – One important spec to look for in a camera is dynamic range. Cameras aren't anywhere near as good as your eye and struggle with simultaneously capturing dark and bright patterns. As a consequence, your pictures look flat compared to what you see. Unfortunately, dynamic range doesn't come cheap and you have to reach a bit deeper in your pocket.
8 Video capabilities – There is something timeless about photos. On the other hand, some situations ask for videos. Choose a camera that allows for hybrid shooting.
9 Price – Spend as much as possible but save some of your money for dive trips…
What should I buy then?
My recommendation is to go with a mirrorless interchangeable lens camera of the micro four thirds (aka m43;  MFT) kind. Micro four thirds  have just nailed it. The micro four thirds standard was jointly developed by Panasonic and Olympus, which gives DSLRs a good run for their money. Their cameras are amongst the best choices for underwater photographers, particularly freedivers. Here is why:
 M43 bodies and lenses are much smaller and lighter than DSLRS but almost just as good with their alm. In other words, they are a huge, huge step up from point-and-shoots but barely a step down from DSLRs in terms of image quality. Because they are much easier to swim/dive with and less scary looking to animals, you may even end up with better photographic opportunities using a m43 setup – compared to a DSLR.
 M43 offers four excellent wide-angle lens choices, which are perfect for underwater use and have a clear edge on other mirrorless systems.
M43 are excellent hybrid shooters and produce outstanding video. For many of the models, you don't have to turn a dial and recording high quality video is only one button away. Some m43 cameras like the Panasonic GH2 have already achieved iconic status amongst independent movie makers. There is also a big community of video enthusiasts that have devised hacks and configurations, which can unlock broadcasting quality-like video  that the manufacturers probably want to be reserved for their premium products.
M43 are by no means cheap but bodies, lenses, housing and ports are more affordable than DSLR counterparts. You don't have to buy it all at once. Get the camera/lens kit and an underwater housing with standard port first. Later on, you can buy the fisheye lens and dome port.
Micro four thirds (The perfect all-rounder)
Lenses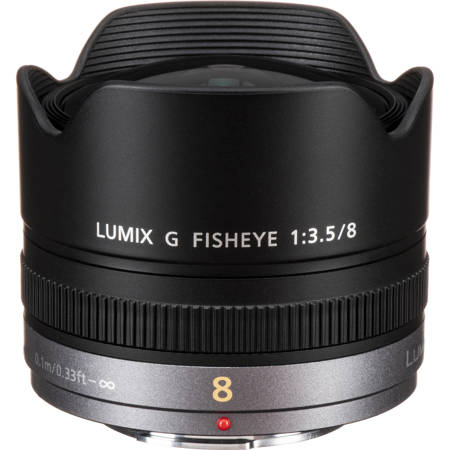 The Panasonic Lumix G 8mm f/3.5 fisheye lens
The 8mm Lumix will quickly become your underwater workhorse. This lens is the single biggest reason why I would recommend you to go down the m43 route! Just get as close as possible to your subject, point this lens at it, trigger and enjoy professional looking results. Don't be afraid to use this lens wide open if you struggle for light!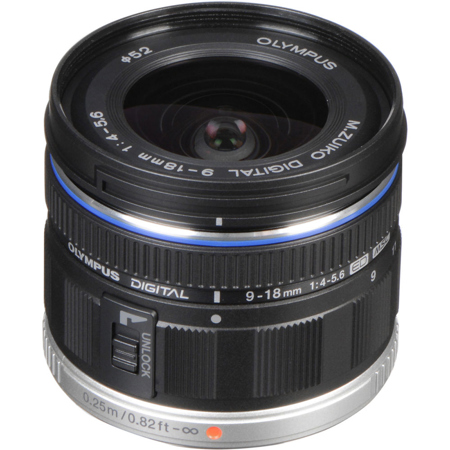 Olympus 9-18mm f/4-5.6 wide angle lens
Has a tad more reach than a fisheye lens and therefore better for shy species (ie sharks,billfish, etc).
Videos recorded with rectilinear lenses are more pleasant to watch compared to fisheyes.
Panasonic 7-14mm f/4 ultra-wide angle lens
It's very difficult to make a good ultra-wide angle lens for this format. Hence they don't come cheap. Otherwise, this lens is better than the Olympus 9-18mm.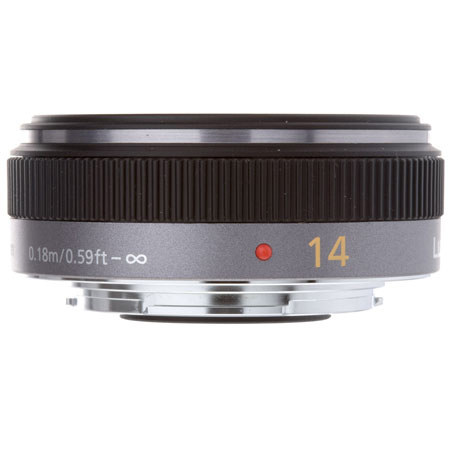 Panasonic 14mm f/2.5 wide angle prime lens
Some Panasonic m43 kits come with this lens. A good and fast prime, that is particularly useful for taking pictures of big fish that swim fast and keep their distance. Using this lens and the standard flat port will keep your entire setup very small and safe from scratches, so you can easily take it along for spearfishing. It's perhaps not wide enough to routinely get eye-popping photos.
Bodies
Choosing a m43 body can be harder than choosing a lens.
This is Panasonic's flagship and the biggest m43 camera. To me, this is the best pound-for-pound camera on the market. It can really take on the big guys in almost every aspect and probably even smoke them when it comes to video or ease of use. Yet, it's still a notch smaller, lighter and cheaper.
Choose Olympus' flagship over the GH3 if you prefer the smaller form factor/stylishness and video is not as important to you as stills.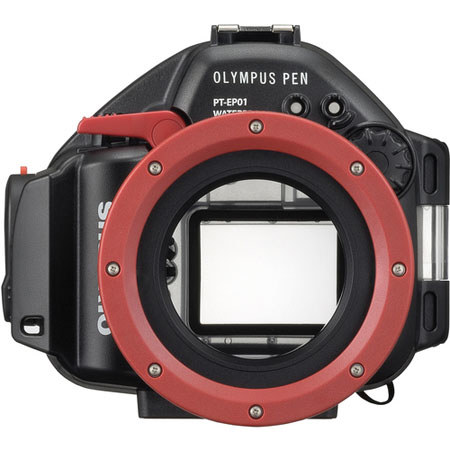 Olympus E-PL1 housing bundles
If you're buying on price, you can often find great deals on older Olympus m43s cameras and underwater housings such as the Olypus E-PL1. There is nothing wrong with them and you will still get great images if you use the right lenses.